News
Eskom Announces Stage 2 Loadshedding
Eskom Announces Stage 2 Loadshedding. A few days ago, the country was warned of an intense cold front. The cold front is here as provinces like Gauteng, Western Cape, Northern Cape and Eastern Cape. Unfortunately during these difficult times we have to deal with yet another issue.
The nation has no choice but to brace itself for another round of loadshedding. Eskom has just announced stage 2 loadshedding which will be implemented from 16:00 until 21:00 tonight. This is due to severe cold weather and the shortage of generation capacity. The system is currently severely constrained.
Eskom customers can access loadshedding schedules from https://loadshedding.eskom.co.za or on the MyEskom app. Municipal customers can contact their respective municipalities for their schedules.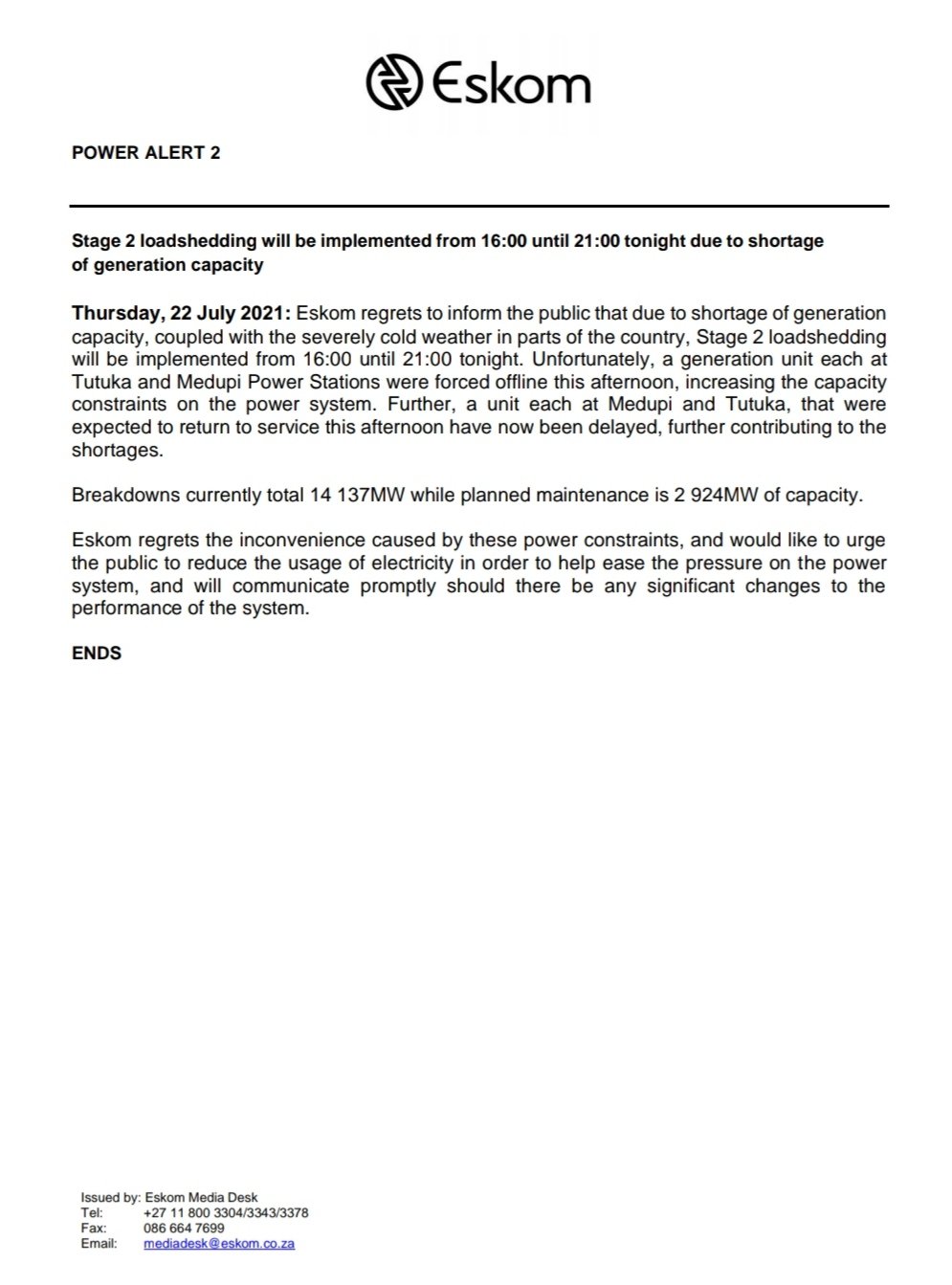 While you are still waiting for power to be restored in your area, you can in the meantime use gas, use the good old fire, drink warm fluids, do some exercises , wear warm clothes, keep warm with a hot water bottle and close curtains to keep warm.