News
Isono Actress Chioma Umeala Collaborates With Starbucks To Inspire Aspiring Actresses
Chioma Umeala has partnered with Starbucks to help young women who aspire to be actresses, on how they can maneuver into the industry by hosting 10 of them for coffee at Starbucks Melrose Arch.
The international coffee brand says it aims to "To inspire and nurture the human spirit – one person, one cup and one neighborhood at a time" and this encouraged Chioma Umeala to partner with Starbucks for this particular initiative. It's mission to not only inspire but to also create a warm atmosphere where young people can come together to share a connection, as they share their journeys and pursing their dreams.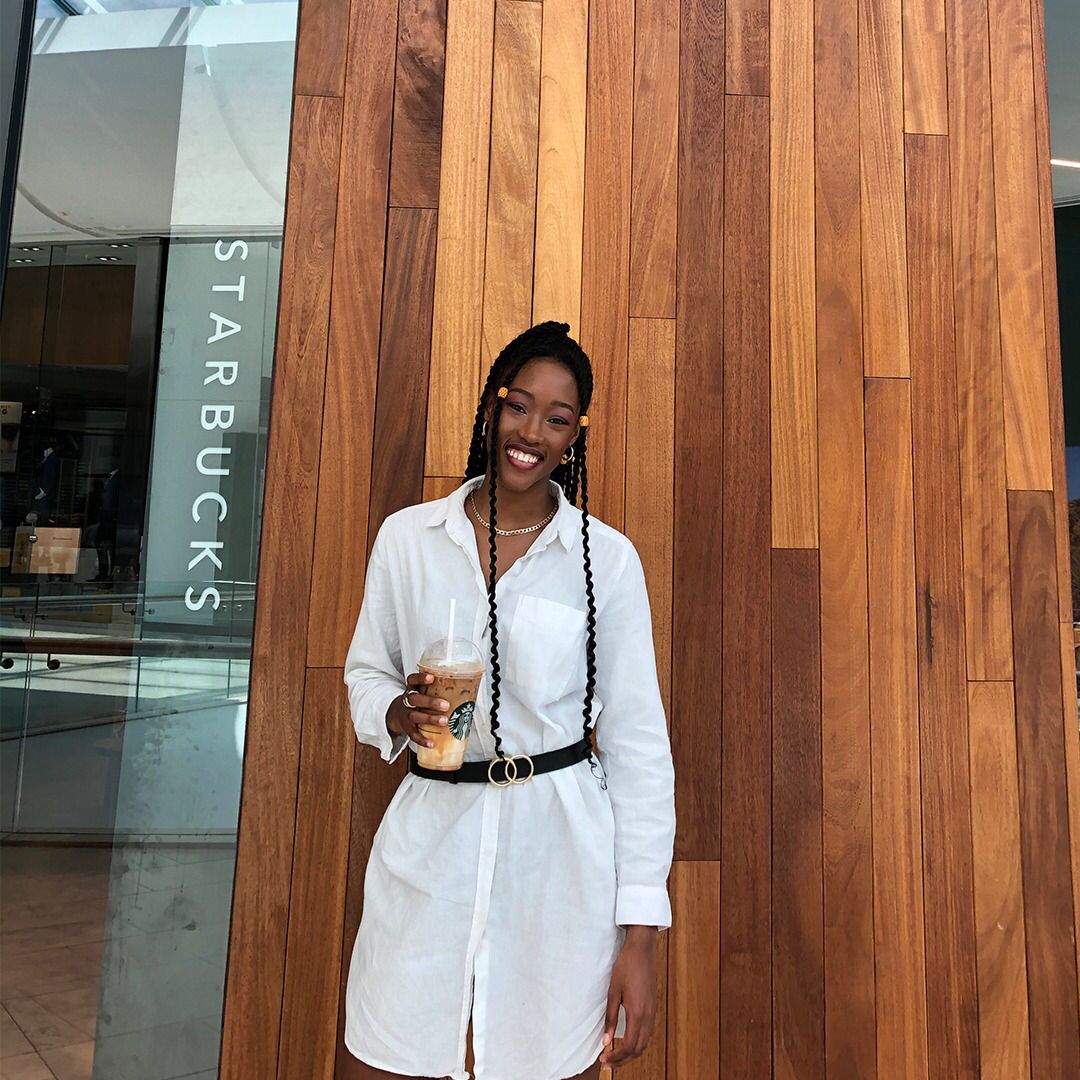 "I understand how it feels to be so passionate about something but feel stuck because you don't even know where or how to start. There is an ongoing narrative about "opening up the industry", and I didn't want to just talk about it without actually doing something tangible towards it. I have been in their shoes and I'm hoping that sharing my own experiences with them will empower them to pursue their dream in acting," said Chioma Umeala.
Starbucks believes in "creating a culture of warmth and belonging, acting with courage, challenging the status quo and finding new ways to grow our company and each other," values that Chioma Umeala deeply resonates with.
"I chose to partner with Starbucks because they believe and invest in young people by creating opportunities that help them grow and that is what this initiative is about, helping young people to achieve their dreams. Starbucks is not just a place for drinking coffee and socializing, but it creates a space for deep human connections, to dream in colour, to dream with our eyes open and to remind us that we can be whoever we want" Chioma Umeala added.
Chioma Umeala is an actress (currently on our screens as Ayo on BET Africa's Isono), aspiring filmmaker and producer. She has selected 10 ladies who aspire to be actresses through her Twitter platform. The #ChiomaXStarbucks session is set to take place at Starbucks Melrose Arch on Saturday 10th April 2021.