Celeb News
Sad Note: Lindiwe Ndlovu Has Passed Away #RIPLindiweNdlovu
Sad Note: Lindiwe Ndlovu Has Passed Away. Just when we thought the new year will bring hope and better news, it looks like, its taking over the baton from 2020. The saddest news we have received thus far in 2021, is the passing away of veteran actress, Lindiwe Ndlovu.
According to a statement released by her agency, the SAFTA award-winning actresses passed away this morning (11 January 2021) at her home. At this stage, details surrounding the cause of her death has not been shared as yet.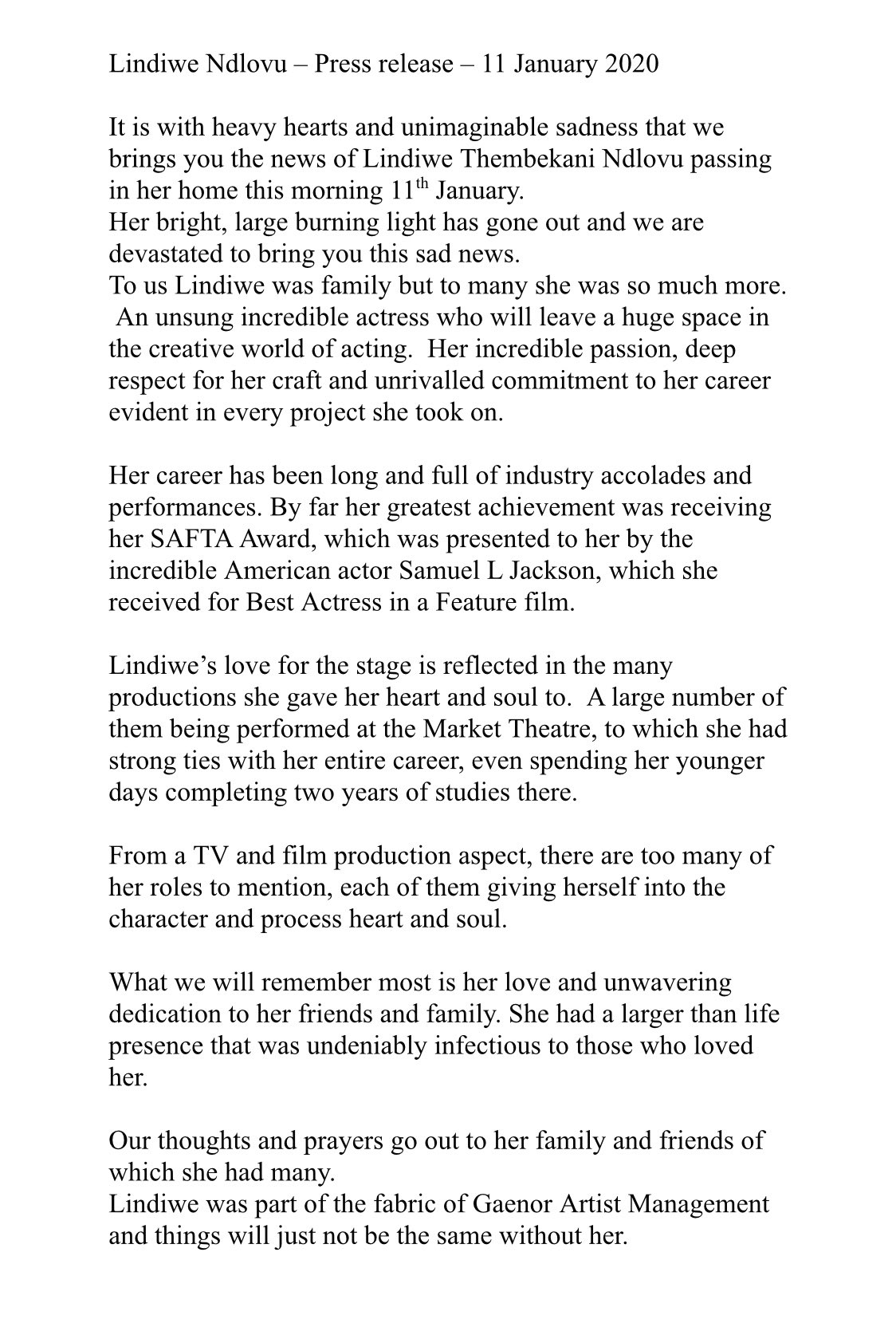 Many people will remember her for her iconic roles on Mzansi Magic hit series Lockdown, TV drama Ifalakhe and eHostela. She also made her mark on movies like, Little One and Safari among many shows.
In December 2020, Ndlovu joined ISONO as Francinah, Msizi's sister, who arrived with her two kids, bringing trouble for Milly and Lilly. Ndlovu's impressive work was rewarded when she was presented with a Safta Best Actress award in a feature film by veteran US actor Samuel L. Jackson.
We offer her family, loved ones, colleagues and fans our deepest and sincere condolences.