Celeb News
Thomas Gumede Gushes Over His Son and Appreciates Baby Mama
Thomas Gumede Gushes Over His Son and Appreciates Baby Mama. There is no feeling that beats seeing your baby grow in front of your eyes every single day. This is exactly what new dad Thomas Gumede is feeling. Five months ago, he welcomed his son, and his life has since been changed for the better.
His son, Cebelihle, is now five months old, and his dad is smitten. The award winning actor, producer and comedian took to social media to share a beautiful picture of the daddy-son duo. Thomas captioned the picture beautifully, showing appreciation to his baby mama, Zola Nombona.
"My heart is 5 months old today 😭🙏🏾❤️! I thank God! Thank you @znombona for this treasure! Words are not enough," he said.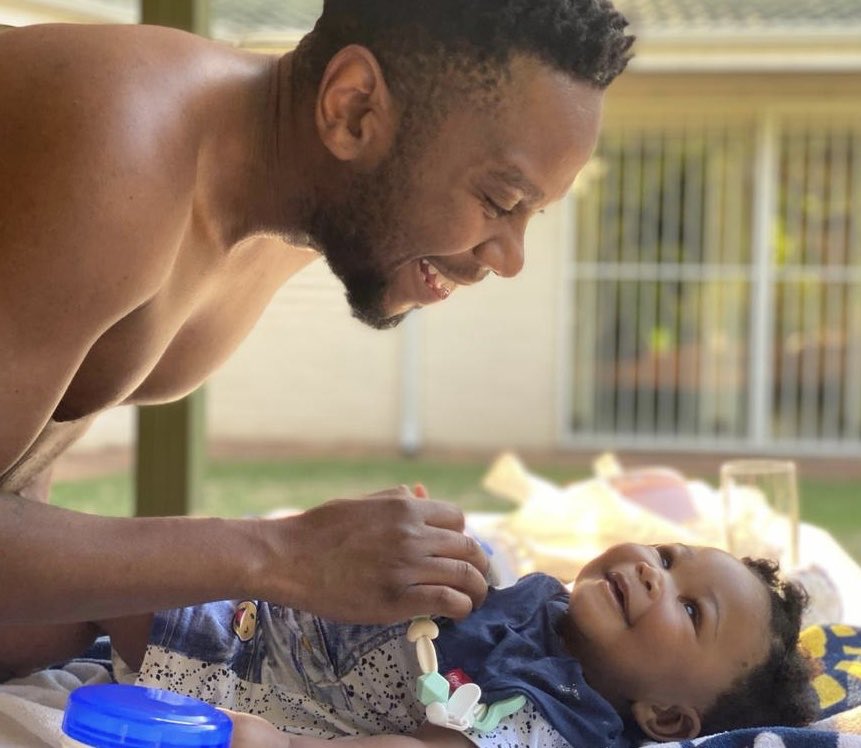 A day ago, Zola also took to Instagram to sing the praises of her baby daddy. The talented actress, described Thomas as one of the dopest human beings alive. Talk about a beautiful family with lots of love.