Phelo Bala Fires Back At Moshe Ndiki Statement About Their Troubled Relationship. When it comes to celebrity relationships, nothing is cast on stone. Just the other day Moshe Ndiki and Phelo Bala were the hottest celeb couple in the country. Now it looks like life has happened and there is trouble in paradise.
The couple is going through the most, and their issues are all over social media. According to reports, Phelo has obtained an interim restraining order after Moshe allegedly beat him up and left him with several wounds to the head that landed him in hospital.
The media personality and actor released a statement to address the issue. Moshe denies abusing Phelo, but rather says Phelo's drinking has always brought drama to their relationship.
On his first statement Moshe said, "The article made a number of allegations regarding alleged incidents between my Phelo and I and the current existence of protection order applications."
"These are matters of a private nature and I have been advised because there are court proceedings I cannot reveal anything, however, at this present time, I would like to state that I have in no way abused Phelo and I have proof to this effect", he continued.
Moshe further said he wanted time to deal with the matter privately and optionally speak about it when the storm is over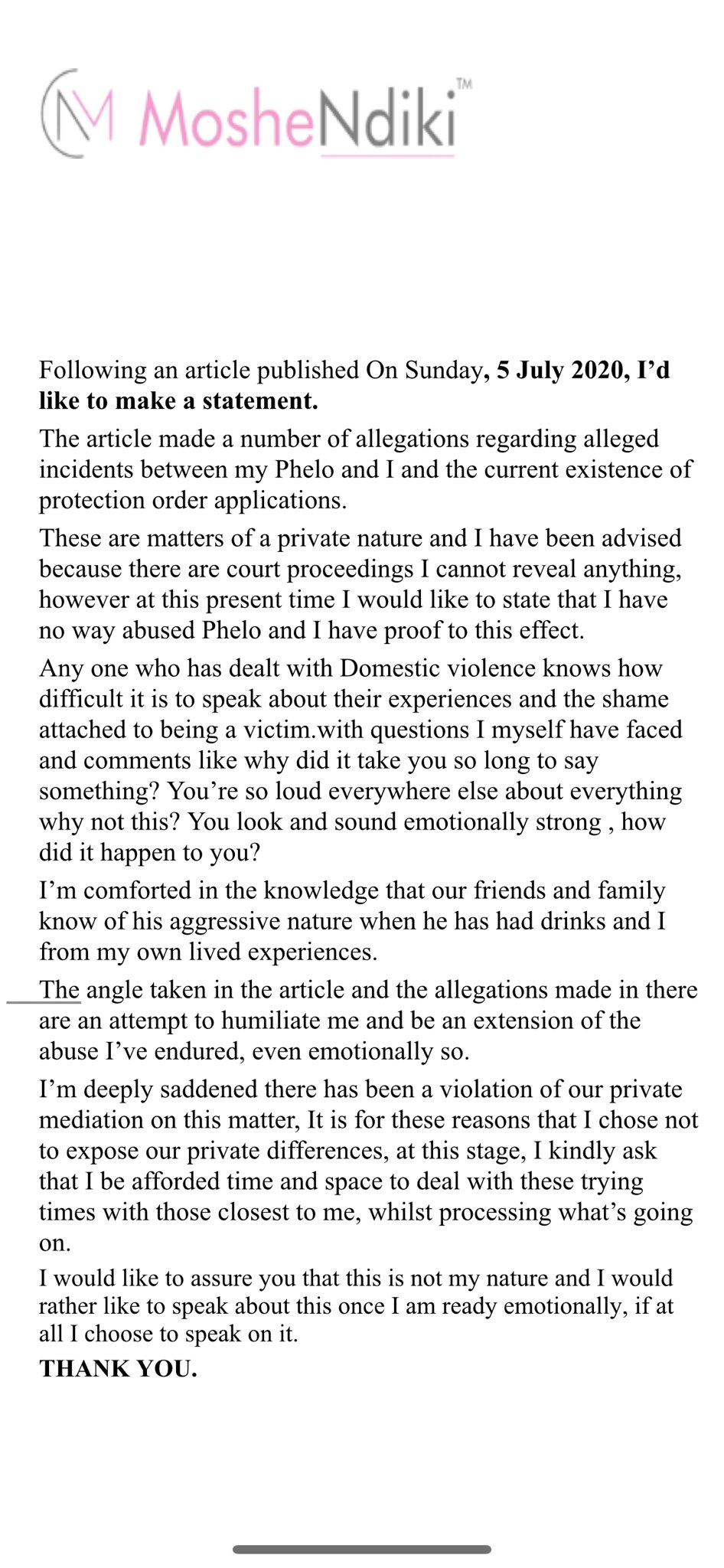 Phelo hit back to Moshe's statement emphasizing the fact that they are not together. "The first lie was that "we are together when you got the call from the paper." The second is that I am "your Phelo". I can't afford a PR spin," Phelo stated.
Moshe has since issued an edited statement, in which he altered a few words like 'my Phelo', replacing it with just 'Phelo.'