Mo Flava And Black Motion Kiss And Make Up. Hell broke loose Friday morning when Black Motion and DJ Mo Flava got into a heated exchange live on air. This was because of Black Motion's no-show at an event organized by Mo Flava two years ago. There has been negative vibes since, with nasty social media posts.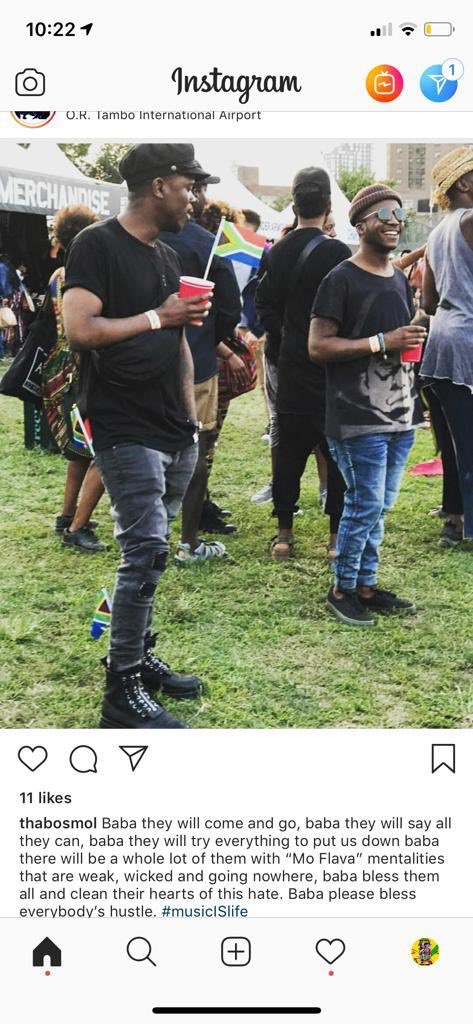 All seem to be well between the two now. Over the weekend Mo Flava gave Black Motion a public shout out at a festival they were both performing.
Played before @black_motion at a gig in Ermelo last night.Went to greet them during their set.Didnt know @FistazMixwell recorded the whole thing. pic.twitter.com/JFa3rmhIbb

— Moeti Tsiki (@moflavadj) October 8, 2018
No more beef
In Our HOUSE we're all EQUAL.#StrongerAsACollective #MoyaWaTaola pic.twitter.com/24fhfHr5Gc

— Black Motion (@black_motion) October 8, 2018
Big Up!
A FAAAR cry from how we adjourned #FreshBreakfast this past #FamousFreshFridays!!! Big up @black_motion and @moflavadj!! I love you guys mtororo!!! pic.twitter.com/m5X8xxEH83

— DJ Fresh (Big Dawg) (@DJFreshSA) October 8, 2018