Top 10 Job Opportunities For The Youth In South Africa
We have compiled 10 job opportunities for the youth in SA and here they are…
1. Stockroom controller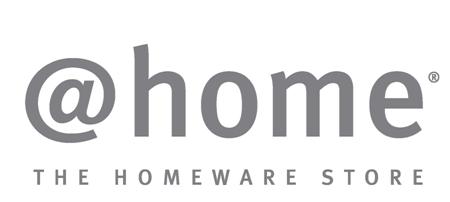 @home is PASSIONATE about people. We never forget that our HARDWORKING people make all the differences. If they CARE about the customer and LOVE the product, business will be sound.
TO APPLY FOR THIS POSITION, YOU WILL NEED:
To work as a key player of a team
An excellent level of customer service
The ability to deal efficiently with customer queries and complaints
Excellent communication and selling skills
To be organized and detail orientated
To be enthusiastic and self-motivated
Minimum one year homeware experience
Required experience:
stockroom controller: 1 year
2. Geotech Lab Assistant

Job purpose:
To assist in identifying needs and providing cost effective geotechnical solutions to reduce the risk of
structured failures and to develop technical standards in consultation with key stakeholders in the
industry.
Key responsibilities
-Carry out geotechnical studies to deliver the outcomes to the programme and agreed
budget.
-Gather data and implement laboratory tests.
-Investigate computer generated analysis.
-Write and prepare project proposals.
-Compile laboratory results.
-Calculate analytical findings.
-Use computer programmes to simulate experiments.
-Prepare designs, reports, specifications and other deliverables for geotechnical schemes.
-Monitor geotechnical designs produced to ensure they meet the design briefs.
-Seek innovative ways to deliver on geotechnical schemes and techniques used in design
and construction.
-To ensure the Quality Management System is actively applied to all geotechnical
schemes.
-Schedule preventative maintenance on instruments to ensure that the instruments are
available for production.
-Ensure that stock levels of spare parts are adequate to prevent loss of production due to
unavailability.
-Ensure that instrumentation standards are followed and propose improvements to
ensure that the procedure is continuously updated.
-Contribute and perform any other research assigned as per the Research Agenda, or as
required to advance the strategic objectives of ORGANIZATION.
-Prepare reports and contribute to research publications.
-Provide advice to technical staff as required.
-Present technical publications at conferences, workshops and industry technical committees.
-Liaise with stakeholders and deal with queries as they arise.
-Provide contributions to the review and development of technical policies, procedures and guidelines.
-Contribute to the attainment of ISO 9001 of the Business Unit.
-Identify and advise about possible strategies for the ORGANIZATION.
-Develop action plans for future research work.
-Prepare and present tenders for new research projects.
-Control the budget.
-Contribute to sourcing of research funds.
-Manage staff.
-Provide relevant support to applicable stakeholders to ensure achievement of objectives.
-Coach subordinates by explaining how and what must be done to ensure appropriate team development.
-Interpret the approved operational plans.
-Determine how resources and processes must be utilized and applied to achieve the objectives set out in the plan.
-Mobilize resources accordingly to ensure achievement of production targets and objectives.
-Resolve problems as they are encountered to ensure achievement against plan.
-Control and assess Quality Management within scope of work to ensure standard adherences.
-Provide input into workforce planning and implement approved labour plans to ensure team is suitably staffed to meet sub-functional objectives.
-Implement and manage all people development initiatives such as performance management, succession planning, talent management, etc. to ensure team performance meets required standards.
-Plan, organize, lead and control subordinates' activities to ensure sub-functional objectives are met or exceeded.
Job Requirements:
REQUIRMENTS:
• Bachelor's degree in Engineering Geology/ Civil Engineering
• Postgraduate degree in Geotechnical Engineering advantageous
• 6 – 8 Years' experience as a Geotechnical Engineer
• 1 – 2 Years' experience in Laboratory Testing advantageous
Please send CV's to philisiwe@oceanahrp.co.za
Send CV to:
3. Department of Health Administration Clerk

Charging of PHC clinics orders received on pharmacist Computer program, batching and receiving of stock, data Capturing , Conduct basic statistical analysis, Compile daily, weekly and monthly statistic reports, Ensure submission of statistics to the manager, Draw and update graphs of critical indicators on monthly basis, Filling , attend and organise meetings.
Requirements
Grade 12 / Matric Certificate. Computer certificate in Ms Word, Excel Ms Power Point and Ms Outlook. Basic Routine Health Information System Certificate and Clerical experience will be added advantage. A good communication skills, interpersonal and a good analytical and numeric skills and ability to operate office equipmentÂ
How to apply