10 Toxic Words You Must Avoid Saying In A Job Interview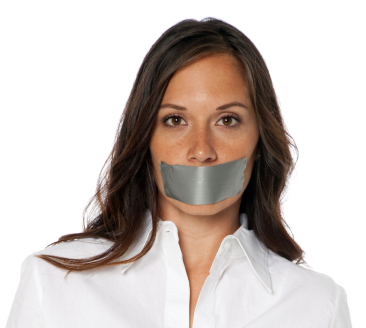 Ever wondered why you never got that call back from a recent interview you just went to? Are you thinking that maybe you just didn't make it to the shortlist because you didn't meet the employers requirements? Still confused I see…. Let's just break it down and get straight to the point.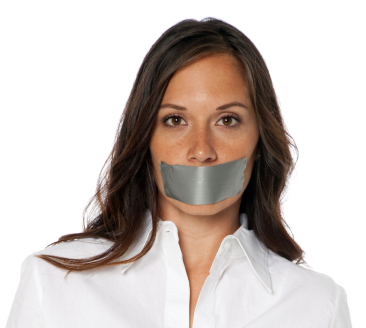 Every now and then, we go to an interview with the hope to impress the hiring manager and prove to them that you are the right person for the job. Then without knowing, you end up making a wrong move or two by saying something that left your employer concerned and doubtful about hiring you.
Now that needs to stop! Here are the words that you must not say at your next interview.
1. "S—, d—, f—, etc." 
Avoid swearing by all means. Don't use curse words or slang terms. You will make an impression that you have poor communication skills. You might also come out as if you are negative.
Giving out a 'No' as an answer especially if asked even a simple question. You don't want to give a single word answer (yes or no). When the answer is no, make sure you don't leave it there.
3. Need
It is now time for you to emphasize on what the company needs. Not that what you need isn't important but the employer will be impressed if you respond with the companies interest in mind.
4. Erh… Uhm…
If you don't have anything to say, don't say anything at all. Even if you practice, and practice, and practice, you could still get a question that stumps you.

5. Sure
Rather say ok, because it is more professional. Words such as sure or sharp are just too casual. You don't want to present yourself in that way in any workplace. You should be presenting the best version of yourself, not the careless, casual version.
6. Cool or ayt

This word is a definite no-no. Even though it may sound cool, it's never that cool in a job interview. Be professional always and say the appropriate word.
7. kinda…
What? In an interview? You have to be kidding. Treat the interview with profession. It's not the same when you with your friends, so don't get too comfortable. Always remember where you are. At a job interview.
8. Yeah
Say yes, it is more appropriate. Don't sound careless like you don't care. Keep in mind that you are at an interview. Not at the park. If you use this work you will sound like you don't have a good vocab.
9. Hate
 "I hate this and I hate that ", hate, hate, hate. Ok Mr or Mrs Hate. We get it that your motto is I hate everything.  But if you want to make a good impression, you might want to stop using the word hate. Use a word that sounds positive at your interview.
10. Like
Filler words like "like" can make you look like you lack confidence—or worse, the ability to communicate clearly on the job. You need to erase "like" from your vocabulary for good.