Top 8 Things You Didn't Know About Gangs Of Ballet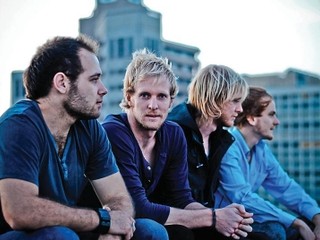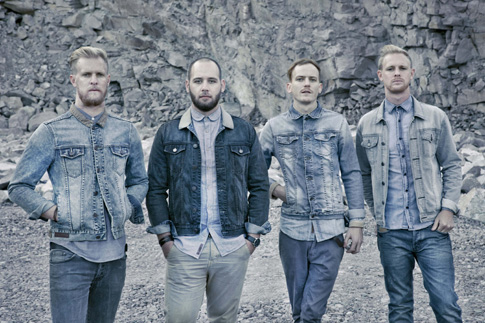 Consistently at the top of their game, Gangs of Ballet are always pushing boundaries and setting new benchmarks for live performance, success and now fan interaction
Here's a list of things you may have or may not have known about Gangs Of Ballet:
1. Durban based rock band, GANGS OF BALLET, have received 5 South African Music Award (SAMA) nominations for their debut full-length album, 'yes/no/grey.' The album was released in August 2013 through Universal Music South Africa. It was recorded at Openroom Studios in Greenside, Johannesburg and produced by Grammy Award winning producer, Darryl Torr.
2. Using Instagram's new video service, the band got fans to submit short clips inspired by the "House & Money" single. By tagging the videos '#yesnogrey' (the title of Gangs' iTunes #1 album), the band managed to collect a wide selection of funny, warm and creative videos that they then put together into a light-hearted and endearing video.
3. "radio is probably the biggest lynch pin in the whole industry in South Africa. It's different around the world. It plays a huge roll; whose play-listing you, whose charting, what the rotation is and just whose getting another signal. When we say we're grateful for every play, we mean it you know? It gives us momentum. "
4. They opened for Mango Groove, they are awesome, thirty years of playing, they started in quite a hectic season, they were kinda pre '94. Their first album was 1989. In the heat of it all they had this multi-cultural band. 
5. Gangs Of Ballet was featured on VH1 America and instantly became big in America.
6. "Having an international standard on there, and most people here probably won't know who it is, which is sad, but internationally, if we want to approach a label, to have the stamp of electric lady on the album, they're gonna take you seriously, it's a huge factor. "
7. Gangs Of Ballet love listening to rap music but can only really play rock music.
8. "I think that this album will be a completely different story, we're still a very young band, radio is a huge part of what we need to get somewhere in this industry, we would have been fools to aim for that for our first album.