KRS Internship in Software Development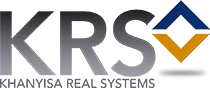 If you are looking to build a career in software development, and growing your skills in the direction you think is the most important for you, then KRS is for you. If you are an IT graduate or currently an IT intern with a passion for developing great software, our in-house developer training could be for you.
Applicants must:
be able to work independently and within a team
have a strong passion for coding
be South African citizens or have a valid South African work permit
Reside in Cape Town for the duration of the course at their own expense
Be in possession of a Matric Qualification and a completed IT-related degree / National Diploma / Certificate from a recognized Institute with an above-average academic record
Have programming experience in C# or Java
Preference will be given to EE/AA candidates
Our projects are run according to Agile principles, so you will learn about Scrum, Extreme Programming, Test-driven development (TDD), Databases, Domain driven design (DDD) and much more.
The Program is full-time and interns are expected to work a full day, five days a week.
The course starts mid-January and runs until the end of February.
The programme is facilitated by a team of Senior Developers, Trainers and Architects who will provide you with weekly feedback on your progress.
All interns will obtain a Certificate of Attendance at the end of the Internship.
Upon completion of the programme, successful Interns may also have the opportunity of permanent employment with the company based upon their performance during the course of the Internship.
How to apply
Closing date: Unspecified