10 Things you don't know about Jhené Aiko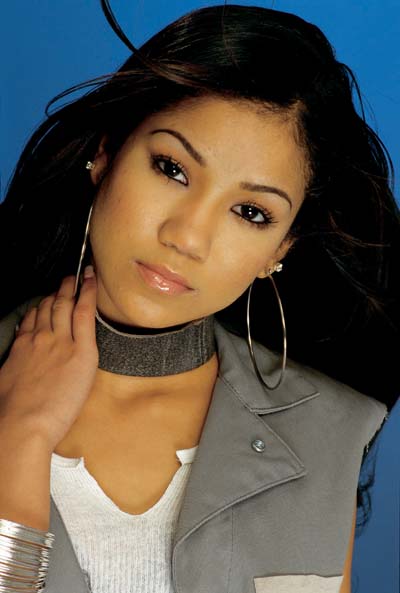 Jhené Aiko is one of the hottest musicians of our generation. The artist has collaborated with the best musicians in the game and she is still on the rise. Below is a compilation of 10 Things you don't know about Jhené Aiko. Enjoy!

1.  Jhené Aiko's full name Jhené Aiko Efuru Chilombo
2.  Jhené Aiko was born March 16, 1988 in Los Angeles, California
3. Jhené Aiko is a daughter of Christina Yamamoto and Dr. Karamo Chilombo (birth name Greg Barnes), a pediatrician. She is of mixed race background—her mother is of Japanese, Spanish, and Dominican descent, while her father is of African American, Yaqui, Choctaw, Cherokee, Navajo, and German Jewish descent.
4.  Jhené Aiko's older sisters Miyoko and Jamila were in the R&B group Gyrl and toured with Immature, who were signed to MCA/Silas Records. This led to Jhené's first meeting with producer Chris Stokes when she was five years old, and eventually he heard her sing. When B2K signed with Epic Records, Jhené was signed as well. She served as the opening act for B2K on their Scream Tour 3.
5. Jhené Aiko has songs featured on the soundtracks of "Barbershop", "The Master of Disguise",You Got Served, "The Proud Family" and Byou.
6. Jhené Aiko lost her brother Miyagi to cancer on July 19, 2012
7.  Jhené Aiko's musical style is associated with a new wave of music PBR&B
8.  Jhené Aiko cites American rapper Tupac as a major influence calling him "a BIG inspiration" and "an icon for speaking your mind and being you, even if it's controversial". Jhené Aiko also cites R&B singer Aaliyah, Rapper Kid Cudi, Eminem and Kendrick Lamar as influences.
9.  In 2013, Jhené Aiko revealed her alter ego known as J. Hennessy, who first appeared on her debut extended play Sail Out. Aiko spoke about her alter ego saying she experiences twelve "different personalities in my head" every day
10.  Jhené Aiko has worked with artists like B2K, Drake, Big Sean, Miguel and Kanye West to just to mention a few.