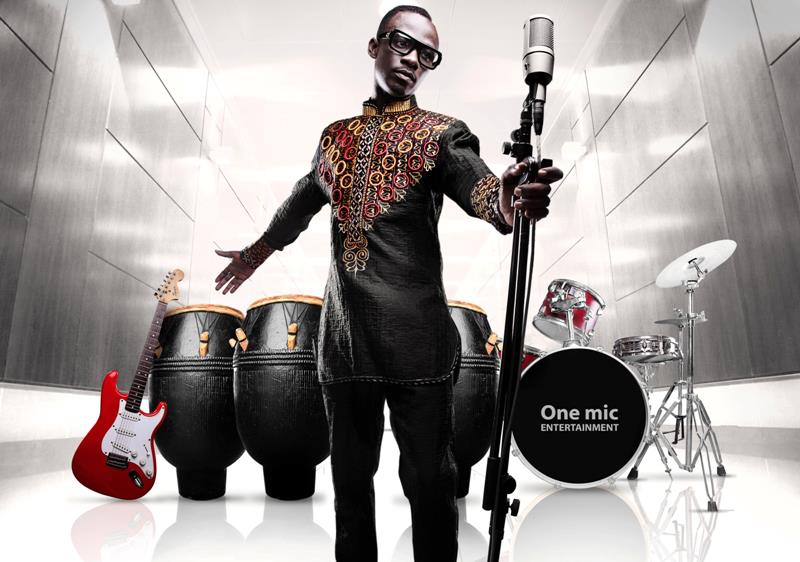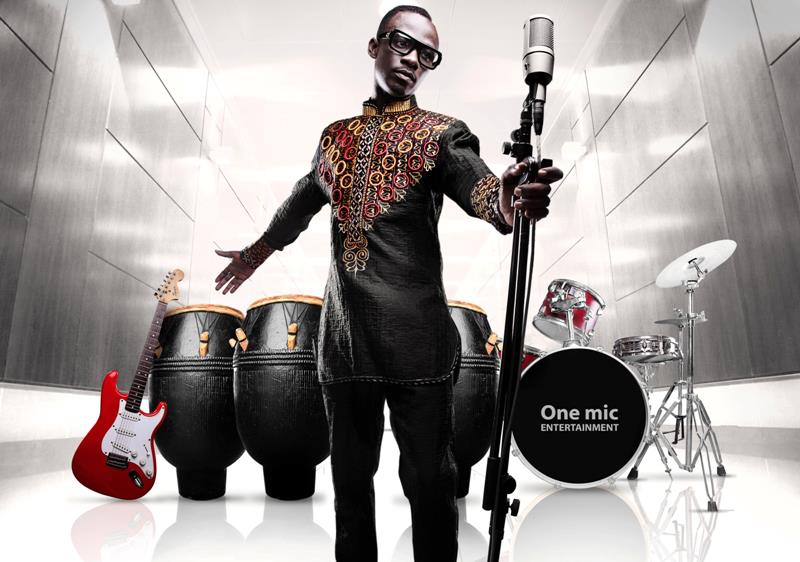 He has been dubbed Ghana's best rapper alive; he is one of the two Hip Life musicians whose poetry and music is studied in Universities in Ghana. Okyeame Kwame has won numerous award in his lifetime, he also currently the Ghana Health Ambassador and constantly embarks on philanthropic activities. A true African inspiration he is. Check out this inspiring interview below
Who is Okyeame Kwame?
I am a musician (rapper) philanthropist, an entrepreneur,
How was growing up in Ghana like?
Growing up in Ghana was fun. I was born to an accountant and a teacher. They understood the need to instil strong values and educate us. I expected my parents to be rich. But that expectation was very far from reality. However, they managed to get my siblings and I all the necessary needs in life to be able to make us happy and focused.

How did the name Okyeame Kwame come about?
In the Akan language in Ghana, Okyeame means a linguist and when you are born on a Saturday, you are automatically called Kwame. So when I decided to rap, I believed that my duty was to act as a linguist and communicate the thoughts and feelings of my generation to the world. Hence Okyeame Kwame
What drew you to hip hop?
Hip hop was the germ and everybody caught the fever. I was no exception. My love for poetry drew me closer to it. I realised that RAP (Rhythmic African Poetry) was poetry in motion so I paid attention. The house I grew up in had a night club in it. So I chanced on rap at quite an early age. It was available to me. The hip hop movement was designed to consume me, so I didn't have a choice: D.
What has been your biggest challenge starting? How did you overcome it?
My biggest challenge was focus. I was a teenager when I started in 1991. And teenagers have commitment issues. So was I. I overcame it because I had a partner who was dedicated so his drive and my passion made us successful.
What motivated you to leave Akyeame and pursue a solo career?
I wanted to do more than Akyeame did; play more shows, do more collaboration, and express myself in a way that I would be more effective. I wanted to be responsible for my actions and inactions. All these didn't fit in the precepts of the group which was for scarcity and choice.
How many albums have you released so far? Tell us about them.
7 albums. 4 with Akyeame, 3 by myself as a solo artiste.
Nyansapor (witty knot) (1997) – a lot of fusion of hip hop and highlife. It was the third hip-life album to be released in the world. This album saw commercial success
Nkonsonkonson (shackles) (1998) – it was a smoother version of the first album. This album had a track titled M'asan Aba on it which became the number one classic and commercial hip-life song of all time. That album defined hip-life properly as a fusion of hip-hop and high-life and won an award for the first ever hip-life song of the year.
Ntoasuor (Continuation) (1999) – this didn't do as well as the second album.
Apam foforo (new covenant) (2002) – it was successful comeback after the long silence.
     SOLO ALBUMS
Bohyeba (promised child) (2004) – it did very well.
'M'anwensem (My Poetry) (2008) – artistic, deep-rooted proverbs, and very successful. This album earned me the accolade of best rapper alive and also earned me the coveted Artiste of the year award in Ghana. It also got me 5 nominations during the channel O music video awards. It also got me collaboration with Olu Maintain, a Nigerian musician, on the MTV Base 'making the video' production.
The Versatile Show (2012) – this album brought to fore a never-before seen performance in the country which was named after the album; The Okyeame Kwame Versatile Show. The show fused music, drama and dances on one stage and was judged the best show of the decade by entertainment shows in the country as well as www.myjoyonline.com .  The album is doing well with 'Woara' (You) trending now in the country.
After getting so many awards and nominations do you almost feel like you have done everything there is to be done success wise?
I think I am a successful musician in Ghana but there is more I could do to put my art out for all of Africa to see, I believe there is more to do. Just as Nkrumah, the first president of Ghana said 'the independence of Ghana is meaningless until it is linked to the total success of Africa' I believe that I must work hard to bring Africa my art to make it meaningful.
You're currently the PRO for Music union of Ghana. How did that come about?
I was chosen to be the PRO because I do a lot of advocacy work. I have a marketing and communications company. Plus I believe strongly that a united front for all musicians in Ghana will make the industry more influential and successful.
How would you coin the HipLife genre?
Hip-life is a fusion of Hip-hop and High-life. The term was coined by Reggie Rockstone, the Granpapa of Hip-life. But the actual fusion was done by Akyeame's M'asan Aba which was produced by Zapp Mallet.
What is the state of hip hop in Africa now?
I believe that it is gradually shifting from an art form that seeks to represent the actual mood of a people to a marketing tool (bling bling) which is used to sell clothes, ideologies, philosophies and has become an agenda propeller for the hip-hop fans. Unfortunately, most African hip-hop fans and artistes borrow the hip-hop culture; stem, roots and leaves, from its American descent. As a result, all the things that are not allowed by our culture still manage to come into our system eg. Naked women in videos, verbal taboos, the continuous use of the N, B and F words. Constant disrespect to women comes from exporting hip-hop and its culture into our African fabric.
Apart from these few negatives, hip-hop on our African soil has created entrepreneurs, job opportunities for the youth, a very high sense of cool, maintained poetry.
The biggest inhibition for hip-hop is language. So it has made crossover very difficult.
As one of the most prominent HipLife artists in Ghana what do you attribute your success to?
The reason I believe is that this is my chosen field. Therefore he who sent me on this path, God, keeps me on it and directs my path.  I cannot be unsuccessful when I have. I don't think that i am better than any of the hip-life artistes in Ghana. Sometimes, i feel really fortunate. But on a human level, I believe education, discipline, focus and good interpersonal relationship with people. I try to keep it real.
You are one of the two Hip Life musicians whose poetry and music is studied in Universities in Ghana. What does this mean to you?
It is an elating feeling that pinkens my cheeks every time the thought occurs to me. At the same time, I feel humbled by it. It was in fact one of the reasons which motivated me to go and study at the university.
As an entrepreneur and one of the founders of shoe manufacturing company, Horseman Shoes. Why do you think it's important for the youth and African at large to embrace and promote entrepreneurship?
When we promote entrepreneurship in Africa for Africans by Africans, we create job opportunities for the people of Africa and also spread our culture. Subsequently, we bring our artistic nature to bare and let the whole world experience the true African.
Who would you like to work with on the continent and outside Africa?
In Africa – Tuface Idibia, HHP, M.I and Juliana, Paul G, Outside Africa – Busterr Rhymes, Nas, Kanye West, Outcast, Jay Z, Rihanna and Mary J Blige
Tell us about the social awareness project you do?
In the year when i was made artiste of the year, my wife was pregnant so we went to the hospital to conduct all these many tests they do. Then i realised that hepatitis B was very expensive. So it hit me that business is this good for me yet i find this expensive. Therefore i must do something about it. Then i set out to research about hepatitis in general and found out that it was a very stealthy killer and was also as deadly, even more so, than AIDS and all the super-star diseases. So i became passionate about it, collaborated with MDS-Lancet laboratory Ghana, Coca-Cola Ghana and MTN Ghana Foundation and set out to create awareness, give free screening and direct them to the right place to be receive treatment if positive or vaccinate when negative. We also gave counselling after the screening. And that was how i started my social awareness project. It has worked out great. I got an award last year for it, and i wasn't even looking to getting an award for it but it felt good. So far, we have screened 5,000 people for free. The vaccination is very technical so i direct them to the hospitals and clinics to get that done.
Who has given you the best advice? And what was it?
A Ghanaian news personality called Earl Ankrah. He said "when you believe you have exhausted all possibilities in trying, your best strategy is to wait."
Any future projects that you are working on?
The new album which is called 'African Connection' which seeks to connect with all the African countries.
Your Advice to young people?
I see that there is a lot of pressure of young Africans to get money. However, money is a by-product of a job well done.
 How can people connect with you?
They can add me on my friend's page and like my facebook page as well:
Facebook Friend's Page: Okyeame Kwame
Fan Page: www.facebook.com/OkyeameK
Twitter: @okyeamekwamegh
Youtube – OneMic Channel
Website: www.okyeamekwame.com