Here is what to expect on Muvhango in April 2015
Wednesday 25 March 2015
Episode 2214
James' actions scare Nthabeleng away. Teboho begins to see the snake as a threat. Malume Themba and Mankosi take Bhekikhaya and his family to KZN to meet the rest of the family.
Thursday 26 March 2015
Episode 2215
James struggles to come to terms with what he's done. Teboho assumes Thifhelimbilu is after her husband. Thandaza is forced to take sides against James.
Friday 27 March 2015
Episode 2216
James is hurt by people he trusts. Teboho goes missing. Bhekikhaya decides to come back home, for good.
---
Monday 30 March 2015
Episode 2217
James gets a phone call that shatters his heart. The Nkosis come to terms with the death in the family.
Teboho has decided to leave Thathe, for good.
Tuesday 31 March 2015
Episode 2218
Gizara thinks it's time Thandaza loses her job. Teboho apologises to Thifhelimbilu. Jina drops a bombshell to the Nkosi's
---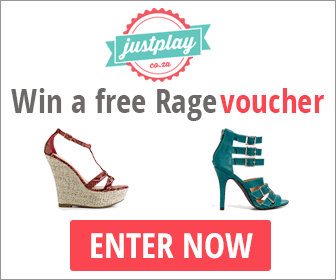 Wednesday 1 April 2015
Episode 2219
Vele is furious when her plans are curtailed. The Nkosi family battles to find closure with Bhekikhaya's funeral. KK and Nthabeleng have a fight.
Thursday 2 April 2015
Episode 2220
Ranthumeng's old buddy comes to town and he's got his eye on Thandaza's cousin. Carol is back in town. Susan and Pfuluwani ruin Vele's day.
Friday 3 April 2015
Episode 2221
Ranthumeng's friend jeopardizes Thandaza's job. Thuli runs into an old enemy. Vele finds herself at Susan's and Pfuluwani's mercy.
---
Monday 6 April 2015
Episode 2222
Karabo drops a bomb in Ranthumeng's lap. Thandaza bursts Carol's bubble. Vele continues to turn life upside down at the royal house.
Tuesday 7 April 2015
Episode 2223
Ndalamo gets his hands on information that could put him in a high position. Thandaza tries to find out how Thuli feels about the new guy on the block. Vele is not impressed with the other wives.
Wednesday 8 April 2015
Episode 2224
Thandaza tries to get hold of the board members, but to no avail. Carol is desperate for Lerumo's assistance in a new endeavour. Vusi tries to cheer Busi up.
Thursday 9 April 2015
Episode 2225
Thandaza is forced to run to Thathe to save her job. VhoMasindi tries to turn Azwindini against Thandaza.
Carol's dreams seem to be vanishing into thin air.
Friday 10 April 2015
Episode 2226
Thandaza gets a harsh reception when she arrives in the royal house. Carol tries a different strategy to win Lerumo over. Ndalamo is not happy to learn Thandaza is a step ahead of him.
---
Monday 13 April 2015
Episode 2227
Ndalamo drums up antiThandaza sentiment in Thathe. Carol works her magic on Lerumo. Ranthumeng turns his back on a friend.
Tuesday 14 April 2015
Episode 2228
Thandaza is called to a disciplinary hearing. Will she be fired? Carol's plan has worked and she has found what she needs.  Moriti suspects Lerumo. Could there be another woman?
Wednesday 15 April 2015
Episode 2229
Things are heating up in Thandaza's kitchen. Will she be able to handle the heat? Tryphina plants a seed in Moriti's head about Lerumo.  Carol is thrilled with the good news.
Thursday 16 April 2015
Episode 2230
Ndalamo is determined to go to any lengths to get Thandaza out of MMC. Moriti tells Lerumo to withdraw his investment from the other woman's business. Rendani meets a nice guy.
Friday 17 April 2015
Episode 2231
Thandaza leaves MMC under a cloud of suspicion. Carol gets a lifeline from Lerumo  but at what cost? Rendani agrees to try out a new executive role in her school.
---
Monday 20 April 2015
Episode 2232
Ndalamo is determined to destroy Thandaza. Moriti and Lerumo fight over Carol's interference in their marriage. Matshidiso catches Ndalamo and Thuli in a compromising position.

Tuesday 21 April 2015
Episode 2233
Matshidiso plants the wrong idea in Hangwani's mind. Moriti makes life impossible for Carol. Lwazi influences decisions Rendani makes about her future.
Wednesday 22 April 2015
Episode 2234
While Ndalamo is settling into his new position at MMC, Matshidiso and KK are working their own angles.
Moriti will not sit back and let Carol have her way with Lerumo. Rendani has a budding crush.
Thursday 23 April 2015
Episode 2235
Ndalamo gets to hear the shocking news and his confrontation with Matshidiso turns nasty. A moment of celebration turns intimate in the Mojalefa Mansion. Rendani gets what she's been wishing for.
Friday 24 April 2015
Episode 2236
Matshidiso divulges a shocking secret to Thandaza. Carol and Lerumo agree on the terrible mistake they made. Lwazi disappoints Rendani.
---
Monday 27 April 2015
Episode 2237
The gloves are off between Thuli and Thandaza. Vhakwevho forces Ndalamo to clean up his mess. Rendani's heartache is healed.
Tuesday 28 April 2015
Episode 2238
Ndalamo presents Azwindini with a document that could destroy the family's relationship with Thandaza for good. Moriti makes Lerumo squirm under the weight of his own secret. Rendani and Lwazi express how they feel about each other.
Wednesday 29 April 2015
Episode 2239
Thandaza feels doubly betrayed by Azwindini and the Mukwevho's. Carol gets the shock of her life when she visits the Mojalefa's for dinner. Ndalamo breaks Thuli's heart with news of Matshidiso's secret.
Thursday 30 April 2015
Episode 2240
Matshidiso is determined to replace Thuli in Ndalamo's life. Tryphina has growing suspicions of Lerumo's relationship with another woman. Lwazi is back on Rendani's good books.
Muvhango is on SABC2 from Mondays to Fridays at 21h00