Monday 29 September 2014
Episode 2087 
The new guest in the royal house seems to be harboring secrets. What could she be up to? Pat isn't happy another man can make his woman laugh. The Mukwevho's get greedy.
Tuesday 30 September 2014
Episode 2088 
The police arrive at the royal house to make an arrest. Gizara refuses to allow Lerumo to return to the chairmanship of MMC. Ranthumeng moves ahead with his plan to surprise Thandaza with a new house.
Wednesday 1 October 2014
Episode 2089 
Susan has an ominous dream. Azwindini tells the uncles about the arrest. Thandaza and Ranthumeng fight over Ndalamo coming to their house. Vusi reveals to Mankosi that Ranthumeng is planning on surprising Thandaza with a house.
Thursday 2 October 2014
Episode 2090 
Susan is worried about the dreams she is having. Azwindini gets some bad news from the MMC lawyer. Sthe and Vusi make plans to go to the Ntando concert at Chichi's.
Friday 3 October 2014
Episode 2091 
Thifhelimbilu tells Susan who she thinks the snake is. Lerumo returns to MMC, but Borosi and Ndalamo plot to make his stay short-lived. Ntando makes an appearance at Chichi's.
---
Monday 6 October 2014
Episode 2092 
A loony from the past shows up at Thandaza's door step. Moriti and Lerumo make a difficult decision about their future but will their marriage survive it? Vusi is star-struck.
Tuesday 07 October 2014
Episode 2093 
Thifhelimbilu stirs up trouble at the royal house. Matshidiso visits Ranthumeng with an unexpected request. Vusi connects with a beautiful stranger.
Wednesday 8 October 2014
Episode 2094 
Heart broken, Susan loses it and tells Pfuluwani how selfish she's being. Thandaza decides to forgive a remorseful Matshidiso. Mankosi inadvertently sabotages Vusi's love life. Episode 2095
Things become very heated between Susan and Pfuluwani. Matshidiso meets Ndalamo Mukwevho. Vusi is frustrated when he doesn't get Katlego's numbers from Rendani.
Friday 10 October 2014
Episode 2096 
Susan tells Azwindini and the uncles that she knows who the snake in the royal house is. Matshidiso tells Ndalamo about her past with Thandaza. Vusi manages to track down the girl of his dreams.
---
Monday 13 October 2014
Episode 2097 
Susan discovers more proof of Pfuluwani's guilt. Ndalamo's seduction of Thuli continues. Vusi's planned date turns into a nightmare.
Tuesday 14 October 2014
Episode 2098 
Susan makes a threat that will come back to haunt her. Pat ruins his night with Thuli because of his insecurities. Vusi finally convinces Rendani to give him what he needs.
Wednesday 15 October 2014
Episode 2099 
Azwindini is forced to make a difficult decision. Ndalamo turns the heat up on Thuli. Vusi tracks down Katlego but will she hear him out?
Thursday 16 October 2014
Episode 2100 
Someone is kidnapped at the royal house. Thanks to Ndalamo, Thuli and Pat have a major fight. Vusi struggles to understand his new girlfriend.
Friday 17 October 2014
Episode 2101 
Pfuluwani attacks the person she is convinced is Muvhango's kidnapper. Matshediso is unhappy at the sight of Thuli and Ndalamo's chemistry. Pat confides in Lerumo about Thuli and Ndalamo.
---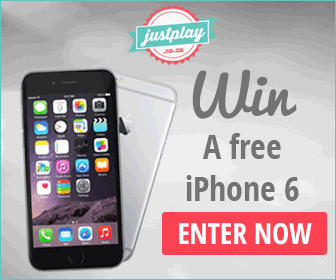 Monday 20 October 2014
Episode 2102 
Pfuluwani fuluwani refuses to back down and insists that Susan is involved in Muvhango's kidnapping. Thandaza hears the news about Muvhango. Mankosi leads the family in prayer. Matshidiso sabotages Thuli's presentation.
Tuesday 21 October 2014
Episode 2103
Mulimisi tells Azwindini that in order to save his son, he needs to get rid of the snake in his house. Ndalamo makes a move on Thuli. Pat suffers a terrible humiliation. Thandaza complains to Ranthumeng about Katlego.
Wednesday 22 October 2014
Episode 2104 
Pfuluwani gives Azwindini an ultimatum that throws Susan's life in peril. Pat has a big surprise for Thuli. Vusi and Thandaza lock heads over his new girlfriend.
Thursday 23 October 2014
Episode 2105 
Thandaza fears Vusi's life might be in danger. Thuli loses something important and it's found by her rival. The royal family learns it's made a bad judgement.
Friday 24 October 2014
Episode 2106 
With no sign of Muvhango, Pfuluwani is at her wits' end. The devious Matshidiso makes trouble for Thuli. Thandaza worries about Vusi's relationship with Katlego.
---
Monday 27 October 2014
Episode 2107 
A boy is found dead and Pfuluwani is inconsolable. Pat refuses to propose again. Ranthumeng has a man-to-man talk with Vusi.
Tuesday 28 October 2014
Episode 2108 
Mulimisi gives Susan a clue about Muvhango's kidnapper. Matshidiso is determined to keep Ndalamo all to herself. Thandaza makes Katlego feel unwelcome.
Wednesday 29 October 2014
Episode 2109 
A maid makes a gruelling discovery in Susan's bedroom. Thuli's deception finally catches up with her. Thandaza and Vusi have a blow out.
Thursday 30 October 2014
Episode 2110 
Azwindini confronts Susan about the muti found in her room. Thuli seeks advice from Mankosi about her love triangle. Vusi tries to duck out of something most teenage boys would dive into.
Friday 31 October 2014
Episode 2111 
Thuli tells Ndalamo the truth about how she feels about him. Vusi spots an opportunity to spend some time alone with Katlego. Mulimisi finally discovers the true identity of the snake.