Here is what to expect on Muvhango in March 2015
Monday 23 February 2015
Episode 2192
Muvhango sleepwalks into danger. The professor tries to find out how much Busi knows about his secret.
Thandaza is at it again trying to play a hero.
Tuesday 24 February 2015
Episode 2193
Busi receives a threat that leaves her fearing for her life. VhoMasindi receives news that makes her blood run cold. Thandaza and Thuli are set to carry on their mission.
Wednesday 25 February 2015
Episode 2194
Busi decides she wants to quit university. Both Ranthumeng and Mankosi are furious with Thandaza.
Mulimisi starts preparing for Muvhango's cleansing.
Thursday 26 February 2015
Episode 2195
James unwittingly helps the professor to get to Busi. Malume Themba and Mankosi finally agree to go see if the man found is their longlost brother. Muvhango is cleansed.
Friday 27 February 2015
Episode 2196
Mankosi and Malume Themba finally meet their long lost brother. Busi and the Professor's relationship gets emotional. Mulimisi continues to confuse VhoMasindi.
---
Monday 2 March 2015
Episode 2197
The professor loses his grip on Busi. Will she out him? Malume Themba and Mankosi's nightmare comes true. VhoMasindi refuses to follow orders.
Tuesday 3 March 2015
Episode 2198
Busi is happy to have her new man eating from the palm of her hands. Malume Themba and Mankosi have to swallow a bitter pill. The family welcomes VhoMasindi back into the fold.
Wednesday 4 March 2015
Episode 2199
James confronts the Professor about Busi. Mankosi and Malume Themba return with the bad news.
A family member returns to the royal house, for good.
Thursday 5 March 2015
Episode 2200
Sthe shows Vusi a shocking video clip featuring Busi. Sergeant Neshehe has bad news for the royal house concerning Thifhelilimbilu. Malume Themba wants to do something major for his brother.
Friday 6 March 2015
Episode 2201
Busi turns to Vusi for help but it's too late. Thandaza and Thuli fight over Malume Themba's decision.
Thifhelimbilu and VhoMasindi are haunted by the same nightmare.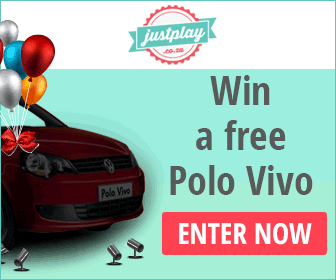 Monday 9 March 2015
Episode 2202
More and more people find out about Busi's sex saga. Thifhelimbilu is attacked. Mankosi gives Malume Themba an ultimatum.
Tuesday 10 March 2015
Episode 2203
Rendani advises Busi on how to redeem herself. Thifhelimbilu finds a hideout right under Gizara's nose.
Malume Themba finally convinces Mankosi to let go.
Wednesday 11 March 2015
Episode 2204
A sex tape makes its way to the B&B and someone finds it. A member of the royal house discovers Thifhelimbilu's secret hiding place. Mankosi makes peace with the past.
Thursday 12 March 2015
Episode 2205
Thifhelimbilu vanishes from her hiding place. Nthabeleng confronts Busi about what she saw on Busi's phone. Peter has some unexpected news for the Nkosi family.
Friday 13 March 2015
Episode 2206
James finds out about Busi's sex secret. Thifhelimbilu asks VhoMasindi for her help. Mankosi is convinced that the man in Tanzania is her longlost brother.
---
Monday 16 March 2015
Episode 2207
James takes his frustrations out on the wrong people. VhoMasindi tells Mulimisi about her latest dream but she doesn't like what he has to say about it. Malume Themba confesses to Aunty Thembi why he's finding it difficult to open up about Bheki.
Tuesday 17 March 2015
Episode 2208
James and Nthabeleng walk into a nightmare. Azwindini discovers that two of his closest allies have betrayed him. Malume Themba and Mankosi's journey to Tanzania has a pleasant surprise.
Wednesday 18 March 2015
Episode 2209
James fears for his daughter's life. Something huge happens that propels Azwindini to make a decision that has the whole family up in arms. Mankosi and Malume Themba connect with their long lost family member.
Thursday 19 March 2015
Episode 2210
Just when James thinks Busi is getting better, he gets devastating news. The Thathe family decide Thifhelimbilu's fate. Bhekikhaya makes the long trip home.
Friday 20 March 2015
Episode 2211
James attacks someone! Thifhelimbilu is cleansed and she asks the ancestors for forgiveness. The Nkosi family commemorates Sharpeville.
---
Monday 23 March 2015
Episode 2212
Nthabeleng has some bad news for James about the professor. Thifhelimbilu arrives at Mulalo's house, much to Teboho's disgust. Malume Themba and Mankosi take their brother to an old place with memories.
Tuesday 24 March 2015
Episode 2213
James appears at a bail hearing. Teboho makes sure Thifhelimbilu knows who is in charge of Mulalo's house. Bhekikhaya goes sightseeing.
Wednesday 25 March 2015
Episode 2214
James' actions scare Nthabeleng away. Teboho begins to see the snake as a threat. Malume Themba and Mankosi take Bhekikhaya and his family to KZN to meet the rest of the family.
Thursday 26 March 2015
Episode 2215
James struggles to come to terms with what he's done. Teboho assumes Thifhelimbilu is after her husband. Thandaza is forced to take sides against James.
Friday 27 March 2015
Episode 2216
James is hurt by people he trusts. Teboho goes missing. Bhekikhaya decides to come back home, for good.
---
Monday 30 March 2015
Episode 2217
James gets a phone call that shatters his heart. The Nkosis come to terms with the death in the family.
Teboho has decided to leave Thathe, for good.
Tuesday 31 March 2015
Episode 2218
Gizara thinks it's time Thandaza loses her job. Teboho apologises to Thifhelimbilu. Jina drops a bombshell to the Nkosi's
---
Muvhango is on SABC2 from Mondays to Fridays at 21h00