Muvhango is on SABC2 from Mondays to Thursdays at 21h00.
---
Monday 31 March 2014

The Judge makes a ruling on Azwindini's release. Ranthumeng decides to go back to Lesotho. Khomotjo is tortured by Moriti and her in-laws.
Tuesday 1 April 2014

The Mojalefa elders have made a decision about the wedding and it is final. Azwindini's forced to eat humble pie and apologize to Albert. Thandaza's book has a strong effect on Ranthumeng.
Wednesday 2 April 2014

Khomotjo's wedding doesn't go according to her plans. Ranthumeng and Thandaza's lives are changed forever. Azwindini makes a decision regarding the chieftaincy.
Thursday 3 April 2014

Ranthumeng tells Thandaza he wants to move back in. Khomotjo has had enough of Moriti and sends her packing. Azwindini resumes his duties as chief.
Friday 4 April 2014

Malume Themba and Mampho learn about Thandaza and Ranthumeng's plan. But will they support it? Khomotjo gets the surprise of her life. It seems things may have just gone from bad to worse for her. Teboho wants something that belongs to Pfuluwani.
---
Monday 7 April 2014

Preparations begin for the great celebration in Thathe. In the tug of war between Lerumo and Albert, Lerumo comes up tops. Teboho gets tongues wagging yet again.
Tuesday 8 April 2014

Thandaza and her clan descend on Thathe for the big celebration. Pat shocks his family with an announcement. Teboho will do whatever it takes to beat Pfuluwani
Wednesday 9 April 2014

Thuli is falling for Pat. Teboho's confidence ahead of the voting for the new president of the women's league has Vho-Mukondeleli worried.
Everyone is very happy about Thandaza and Ranthumeng.
Thursday 10 April 2014

An unexpected marriage proposal reunites an old couple. Pfuluwani is devastated when Teboho is victorious. Moriti airs her objections to Pat and Thuli's union.
Friday 11 April 2014

Teboho refuses to step down from her position. Vuyiswa is back in town. Thuli realises that she needs to stop stringing Pat along.
---
Monday 14 April 2014

There's a cougar in town and James and Nonny fear Vusi might be her next victim. Vho-Mukondeleli finally lets her feelings known to Teboho. Moriti wants Lerumo to stop Pat from singing marriage.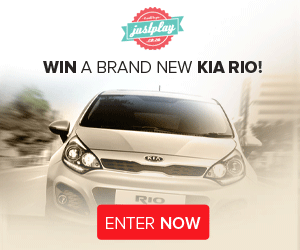 Tuesday 15 April 2014
Vuyiswa visits Thandaza to apologize. Thuli realizes Pat comes with a family
Teboho meets a mysterious stranger.
Wednesday 16 April 2014
Pat is crazy about Thuli but his family is still on the fence.  Pfuluwani is determined to get to the bottom of what happened during the Thathe's Women's League elections.  KK's past comes back to haunt him.
Thursday 17 April 2014
Teboho is caught in a web of lies that threaten to take her down. KK continues to fall victim to Vuyiswa's charm. Thuli has to confront some unpleasant truths about herself.
Friday 18 April 2014

Thuli breaks Pat's heart when she refuses to say the three words. Pfuluwani battles to forgive Teboho. KK goes against Thandaza's wishes to make Vuyiswa happy.
---
Monday 21 April 2014
Vuyiswa might not have changed as much as she says she has. Thuli invites Moriti to dinner. Teboho tells an unimpressed Mulalo about her latest business venture.

Tuesday 22 April 2014
Thuli tries her best to make Moriti like her. KK is intrigued by Vuyiswa.
Teboho wants to move into a bigger house.
Wednesday 23 April 2014
Moriti embarrasses Thuli in front of the whole family. Thandaza fears Vuyiswa might pounce on her son. Mulalo puts his foot down with Teboho.
Thursday 24 April 2014
Thuli can't bring herself to tell Pat about the rape. Thandaza tells Vuyiswa where to get off. Vho-Mukondeleli is furious when Teboho buys a new house.
Friday 25 April 2014
Thuli's secret is out and Moriti wants answers. Vho-Mukondeleli has to decide whether she and Mushasha will move in with Teboho and Mulalo. Thandaza and Vuyiswa bury the hatchet while Vuyiswa can't help but be charmed by KK.
---
Monday 28 April 2014
Vuyiswa finds her next toy-boy. Albert laments the fact that he and Gundo don't really have a father-son relationship. Pat threatens to disown his family because of their attitude towards Thuli.
Tuesday 29 April 2014
Moriti confronts Carol about her motives. Thandaza tells KK very firmly that he may not date Vuyiswa. Vuyiswa finds out that Gundo is Albert's son.
Mulimisi meets Shonisani and is quite taken with her.
Wednesday 30 April 2014
Little does Albert realise that Vuyiswa has got her eye on Gundo. Khomotjo has had enough of the Mojalefa's walking all over her. Mulimisi goes after a potential new love interest.