7de Laan is on SABC2 Mondays to Fridays at 18h30.
---
Monday 31 March 2014

Will Kim pass her exam? Will Marko's trauma lead to a breakthrough in the recovering of Emma's memory?
Tuesday 1 April 2014
Will Emma remember the cause of her nightmares? There is joy in the Meintjies house when an old acquaintance arrives unexpectedly.
Wednesday 2 April 2014
Will Nadia find out about Bertus and Sonja's brief romance when Sonja comes to stay with her for a while? Kim receives bad news.
Thursday 3 April 2014
Is a new career awaiting Errol? Hilda and Maria scheme about how to get a new washing machine but will Oubaas fall for it?
Friday 4 April 2014

Will Sonja tell Nadia why she's so anti-Bertus? Pulane shocks Danelle with her opinion of men and relationships.
---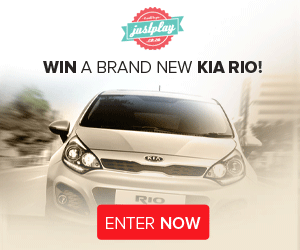 Monday 7 April 2014
Is Herman going to change his mind about Nadia and Bertus' relationship? How long is Paula going to refuse to go back to Altus?
Tuesday 8 April 2014
Pulane is up in arms when she hears Sifiso and Kristin are going out tonight. Errol can't suppress his interest in a newsworthy story.
Wednesday 9 April 2014

Will Bertus be included in the rugby team that will tour Argentina? Are Charmaine and David developing feelings for each other?
Thursday 10 April 2014
Emma is getting worried about Thinus' aloofness. Will Errol accept Ryno's offer to return to his old job at the Times?
Friday 11 April 2014
Paula realises she's too idle and decides to do something about it. Errol makes a final decision about his career.
---
Monday 14 April 2014

Herman is determined to find out why councillor Bekker is delaying his plans with the semis. What is the cause of the increasing power outages in the Heights?
Tuesday 15 April 2014

Who is the red-head with whom Danelle sees Bernard flirting? Gita admits to Ty that she is financially stretched.
Wednesday 16 April 2014

Felicity is shocked when she finds out what is really the matter with Sonja. Do Diederik and Errol both have their sights set on Kristin?
Thursday 17 April 2014

Felicity insists that Sonja visits a doctor. Charmaine and Errol have an argument about her friendship with David.
Friday 18 April 2014
Will Herman challenge Gita about the electrical wiring in the Heights? Nadia starts suspecting there's more to Sonja's illness than meets the eye.
---
Monday 21 April 2014
Will Gita succeed in bribing the electricity inspector? Will Nadia discover Sonja's secret?
Tuesday 22 April 2014
Will Sonja decide to confront Bertus after all? Will romance blossom when Charmaine invites David to dinner tonight?
Wednesday 23 April 2014

What will Nadia do when she finds out about Bertus and Sonja? Will Errol's controversial article land him in trouble?



Thursday 24 April 2014

Herman decides to put an end to Gita's scheming. Why is Hilda putting up the sheet again?

Friday 25 April 2014
Charmaine introduces David to her children during a family dinner but will they accept him? Bertus makes a decision regarding Sonja but will she agree to it?
---
Monday 28 April 2014

Will Sonja turn to drastic measures to solve her problems? Can Paul convince Elsa Winterbach to accept her idea for an article in Bella Donna?
Tuesday 29 April 2014
Aggie and Lindile witness something that casts doubt over Dr Struwig's integrity. Is Paula desperate enough to work for Bella Donna for free and will it be worth it?
Wednesday 30 April 2014

When Sonja's mother arrives to collect her, she is astounded by Sonja's reaction. Xander discovers shocking information about David.