Monday 29 September 2014
Episode 3362  
Who will take Nadia to the matric farewell, and will anybody ask Sonja? Xander discovers a secret that can tear the Meintjies family apart.
Tuesday 30 September 2014
Episode 3363  
Kim is suspicious when Diederik cancels their date because he has to work overtime. Will Sonja relent and talk to Bertus about their situation?
Wednesday 1 October 2014
Episode 3364
Vanessa and Xander have too many unanswered questions. Does Vanessa have what it takes to be a spy? Is Nadia a fussy client? Kristin will stop at nothing to impress Altus.
Thursday 2 October 2014
Episode 3365  
What is the connection between Xander's client and his family? Who is Gita after this time? It's Nadia's big day but all the excitement may be too much to handle.
Friday 3 October 2014
Episode 3366   
Vanessa might be on to something big! Kim is finding it tough to hold her own in a man's world. Nadia's future seems bleak. Herman and Dewald have a heart-to-heart. Kristin's return is not all good news it seems …
---
Monday 6 October 2014
Episode 3367  
Was Paula really overreacting or does she have something to worry about? Charmaine can see through Ryno's brave front. Ty has some interesting information for Gita – her current nemesis must watch his back.
Tuesday 7 October 2014
Episode 3368  
Felicity holds interviews at Eclectic E. Kristin makes herself at home. Xander makes contact with his mother. Ryno tells Emma the truth. Nthabi gives Paula some sage advice.
Wednesday 8 October 2014
Episode 3369  
Sonja and Bertus argue over the baby. Dewald is trying very hard to find a job. Herman is impressed by Pulane. Daleen gives Neville news that will change his life forever.
Thursday 9 October 2014
Episode 3370  
Neville sends Daleen packing. Matrône is not impressed with the service at Eclectic E. Pulane gets a job offer. Who is watching Emma, is it a stalker? Episode 3371  
Hilda gives Pulane a sewing lesson. Emma realises someone is following her. Charmaine is shocked at what Neville tells her.
---
Monday 13 October 2014
Episode 3372  
Vanessa and Charmaine worry about the men in their lives. Paula can't help feeling frustrated by Kristin but Altus reassures her of his love. Will Pulane let her fears prevent her from moving forward?
Tuesday 14 October 2014
Episode 3373  
Ryno decides to trust Dewald. Is Thinus' life in danger? Why is Matrône feeding Oubaas her sweet treats. Errol overhears a conversation he is not supposed to know about.
Wednesday 15 October 2014
Episode 3374  
Has Errol done the right thing by telling Xander and Neville's big secret? Pulane resigns. Nthabi longs to find love. Emma is now really worried about her stalker.
Thursday 16 October 2014
Episode 3375  
Emma confronts Nadine about putting her son's life in danger. Errol picks up another interesting bit of information … is this his next big scoop? Sonja is determined to get her way.
Friday 17 October 2014
Episode 3376  
Emma makes plans to beef up her security. Everyone knows Rick is back in town. Herman insists on taking Nadia to the doctor. Hilda gives Vince a special gift.
---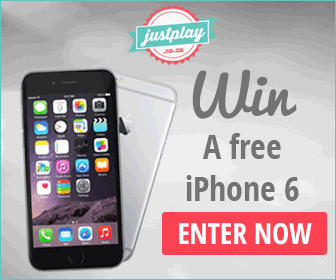 Monday 20 October 2014
Episode 3377  
Nadia's situation is taking its toll on her emotionally. Emma is in a state after she finds Rick in her flat. It's clear he doesn't care about the law. Kim and Diederik are so in love they can't help it.
Episode 3378 Bok van Blerk performs at the club. Is Altus going to drop his date with Paula for Kristin? The Meintjies family is in crisis. Dewald wants to donate his kidney to Nadia.
Wednesday 22 October 2014
Episode 3379  
Pulane is nervous about her first day at Eclectic E, does she have what it takes to handle the job? Charmaine and Danelle struggle to cope without Pulane. Vince refuses to speak to his family.
Thursday 23 October 2014
Episode 3380  
Emma prepares to leave Hillside. Rick threatens Emma and Oubaas saves her. Errol wants to change his physique so he can get the ladies interested. Emma will go to any length to protect her son.
Friday 24 October 2014
Episode 3381  
The Heights is one big crime scene. News spreads fast about what happened in Emma's flat. Ryno is pleased with Dewald's workmanship. Bonita takes on a new project.
---
Monday 27 October 2014
Episode 3382  
Everyone is still worried about Emma when she comes back to the land of the living. Gita is already making plans for her new business venture. The residents are not happy with Gita.
Tuesday 28 October 2014
Episode 3383  
Emma confides in Charmaine while Maria promises to look after her. Pulane enjoys being an Oppikoffie customer. Bonita is concerned about her husband so she takes matters into her own hands.
Wednesday 29 October 2014
Episode 3384  
Looks like Altus is treading on dangerous ground. Neville agrees to help Emma. Pulane gets Sifiso to help her show her worth. Vince is still avoiding his father.
Thursday 30 October 2014
Episode 3385  
Neville visits Vince at work after hours. Errol's love life is in need of a miracle it seems. Being a pregnant teen is proving to be more than Sonja can handle.
Friday 31 October 2014
Episode 3386 
Emma has to lie to Thinus about where Rick is. Paula is blowing her own trumpet again. Dewald has a great gift but will Nadia accept his offer? Bonita and Vince's relationship takes strain.