Monday 1 December 2014
Episode 01 (0001)
A family unites to reclaim their legacy. Mazwi stumbles upon something which holds the key to his past.
Lucy receives a hero's send-off when she's released from prison.
Tuesday 2 December 2014
Episode 02 (0002)
Tau is forced to hide his true feelings for the sake of his guests. Jonathan rescues a damsel in distress. Gadaffi is unaware that someone has witnessed his gruesome deed.
Wednesday 3 December 2014
Episode 03 (0003)
Cosmo cleans up the evidence and is caught in the act. Getty is stunned when she wakes up in a fancy hotel. A stranger in a strange city feels alone and overwhelmed …
Thursday 4 December 2014
Episode 04 (0004)
The bidding for Ezweni takes an unexpected turn. Namhla's words are like a knife in Lucy's heart.
Simphiwe begs her fiancé to forget about his father and come back home.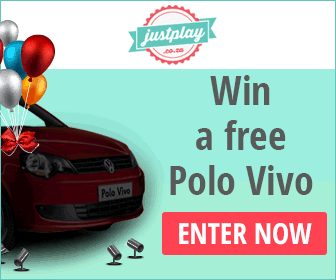 Friday 5 December 2014
Episode 05 (0005)
Mary finds out who her friend's knight in shining armour is. Jonathan can't believe when Tau follows through on his threat. Gadaffi tells Tshidi to pick whose side she's on.
Monday 8 December 2014
Episode 06 (0006)
Angela can't help being envious of golden boy Smanga. Getty realises something is seriously wrong with her niece. If only Karabo knew what her husband is up to …
Tuesday 9 December 2014
Episode 07 (0007)
Namhla threatens to tell the police all. Simphiwe doesn't like playing second fiddle to the Morokas.
Mary's delighted to hear the boss's wife is out of town.
Wednesday 10 December 2014
Episode 08 (0008)
Jonathan realises he'll have to up his game to get the girl. Mazwi is determined to complete his quest, no matter the cost. Gadaffi knows of the perfect way to hit Tau where it hurts.
Thursday 11 December 2014
Episode 09 (0009)
Tshidi sets her devious plan into motion. Getty punches her surprised date in the face. Lucy ignores her daughter's cries, unaware of the imminent danger.
Friday 12 December 2014
Episode 10 (0010)
Simphiwe is hurt when she's told to go back home. The family is shocked to see Namhla's new look.
Angela takes the bait, not knowing that she's being manipulated.
Monday 15 December 2014
Episode 11 (0011)
Tau's day quickly goes from bad to worse. Cosmo realises how badly Bob's murder affected his niece.
Mary is the only one who's delighted when an unexpected houseguest shows up.
Tuesday 16 December 2014
Episode 12 (0012)
Lucy comes up with a dangerous scheme to make more money. Getty is furious by what she walks in on at home. Mam'Bhengu can tell Mazwi is hiding something from her.
Wednesday 17 December 2014
Episode 13 (0013)
Namhla makes a bloody collage against her bedroom wall. Tshidi proves what a master manipulator she is.
Jonathan calls in some help but forgets to get rid of the evidence.
Thursday 18 December 2014
Episode 14 (0014)
Cosmo tries the tough love approach. Gog'Flo falls hook line and sinker for the charms of her young visitor.
Something about the new butler doesn't sit right with Smanga …

Friday 19 December 2014
Episode 15 (0015)
Furious Getty puts on her boxing gloves and lets rip. Angela refuses to bail her brother out – he's on his own this time. Mary wants Tau to impregnate her the natural way.
Monday 22 December 2014
Episode 16 (0016)
Jonathan can't seem to get the message through his head. Mam'Bhengu agrees to reveal all about the past. Namhla says a teary goodbye to Bob.
Tuesday 23 December 2014
Episode 17 (0017)
Mazwi gets his wish but doesn't take it too well. Getty is having a blast until her wannabee rapist arrives.
Lucy isn't happy about being the guest of honour at a party.
Wednesday 24 December 2014
Episode 18 (0018)
Karabo arrives back home unexpectedly. Cosmo's warning falls on deaf ears. The youngsters light a candle in memory of those who died…