Monday 29 September 2014
Episode 200 (4222) 
Hlomla vows to take care of the fake prophetess once and for all. Pretending to be something you're not is a recipe for disaster. Officer Pokane makes a frightening discovery in the kidnapping case.
Tuesday 30 September 2014
Episode 201 (4223) 
Kenneth acts as if he's hurt that Ruby suspects him. Zodwa begs Patricia for a job. Choppa tells a friend he has a secret admirer.
Wednesday 1 October 2014
Episode 202 (4224) 
Sello is thrilled when Dineo asks him to sleep by her.  Priska has no idea she's being played.  Noluntu is over the moon when Samora asks her out.
Thursday 2 October 2014
Episode 203 (4225) 
Zinhle gets wonderful news about the Afri-Berry campaign.  Ngamla is jealous when he sees Mawande with another man.  MJ rushes a beaten-up girl to the hospital, not realising he might soon come to regret it.
Friday 3 October 2014
Episode 204 (4226) 
Kenneth and Khethiwe connect.  Senzo has to set a friend up with a date.  The hapless young victim turns out to be anything but innocent …
---
Monday 6 October 2014
Episode 205 (4227)
Jason isn't ready to pick up where they left off.  Choppa catches on about Samora's true feelings.  Priska does something right for a change.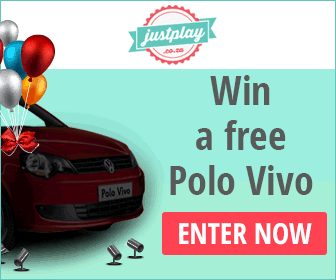 Tuesday 7 October 2014
Episode 206 (4228) 
Sello is delighted when Dineo changes her tune.  MJ's good deed comes back to bite him in the butt.  Namhla makes a run for it.
Wednesday 8 October 2014
Episode 207 (4229) 
What do you do when your husband's buying gifts for another woman?  Senzo is hurt when he's shown the door.  Noluntu finally says her goodbyes to Mnqobi.
Thursday 9 October 2014
Episode 208 (4230) 
Sompisi is upset when the sangoma is kicked out of the shebeen.  A food-tasting session ends off in a kiss.  Jason is floored by what he finds at the hospital.
Friday 10 October 2014
Episode 209 (4231) 
Dr Chetty falls hook, line and sinker for Namhla's manipulation.  Jabulani puts Priska in her place.  Samora leaves for Somalia with his ex.
---
Monday 13 October 2014
Episode 210 (4232) 
Noluntu isn't ready to talk to the man who 'rejected' her.  Mawande hardens her heart when she sees her son with his father.  Ruby doesn't like the vibe between Kenneth and Khethiwe one little bit.
Tuesday 14 October 2014
Episode 211 (4233) 
Choppa decides to make the best of 'being single'.  Senzo's had enough of the mind games and decides to call it quits.  Jason is shocked to hear how his sister makes a living.
Wednesday 15 October 2014
Episode 212 (4234) 
Priska is furious when told to keep her husband in check.  Zodwa rubs salt into a raw wound when she talks about Samora's call.  Namhla resorts to doing what she does best.
Thursday 16 October 2014
Episode 213 (4235) 
Khethiwe is too excited to pick up on Ruby's warning.  Zinhle has a new friend – it's a guy and he's super hot!  Kenneth gets it on with his arch enemy's wife.
Friday 17 October 2014
Episode 214 (4236) 
MJ catches his step-mother in the act.  A friend tells Senzo to cut his losses and move on.  Jason walks straight into a whole lot of trouble.
---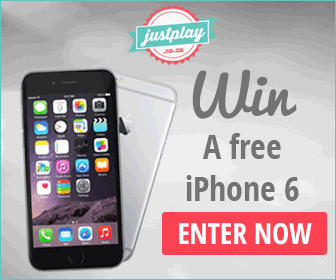 Monday 20 October 2014
Episode 215 (4237) 
Noluntu is thrilled when a letter from Samora arrives, until she reads what it says.  Choppa is mortified by what happens during the yoga class and blames it on  someone else.  Ngamla hits Priska where it hurts.
Tuesday 21 October 2014
Episode 216 (4238) 
Mawande breaks down after receiving an unexpected visitor.  Namhla attacks her guard and makes a run for it.  Kenneth is suspicious when Khethiwe totally over-reacts.
Wednesday 22 October 2014
Episode 217 (4239) 
MJ demands his money back from Jason.  Ruby gets a message on the website about Dineo.  The wrong person answers a phone call at the wrong time.

Thursday 23 October 2014
Episode 218 (4240) 
The PI arrives with a lead on Shadrack Malinga.  Choppa's ready to quit exercising, until he hears what Zinhle's doing.  Noluntu sneaks into Samora's apartment.
Friday 24 October 2014
Episode 219 (4241) 
Mawande hates the effect Ngamla has on her.  Patricia is scandalised by Namhla's behaviour.  Khubone reveals a shocking truth to Kenneth.
---
Monday 27 October 2014
Episode 220 (4242) 
Khethiwe overhears a conversation about her and freaks out.  Priska is surprised but pleased when her husband ravishes her.  Jason is shocked when he finds who he was looking for.
Tuesday 28 October 2014
Episode 221 (4243)
MJ doesn't like being fobbed off like he's a nobody.  Zodwa's wish comes true.  Samkelo goes all out to impress the Memelas.
Wednesday 29 October 2014
Episode 222 (4244) 
Choppa secures a pitch for #hashtag WORLD.  Ruby and Patrick are ill-prepared when a surprise visitor shows up.  Noluntu is furious about what happens at work and decides to take revenge.
Thursday 30 October 2014
Episode 223 (4245) 
Bra Shakes pays someone to beat him up.  Nicholas reveals how Akhona landed up in hospital because of him.  Mary overplays her hand, not knowing it will come back to bite her.
Friday 31 October 2014
Episode 224 (4246) 
Zimbini fumes when she hears about her father's plans.  Isabel tries to cheer MJ up but only makes him feel worse.  Will Namhla go through with conning the people who have been so good to her?