SABC 1 Generations November & December 2017 Soapie Teasers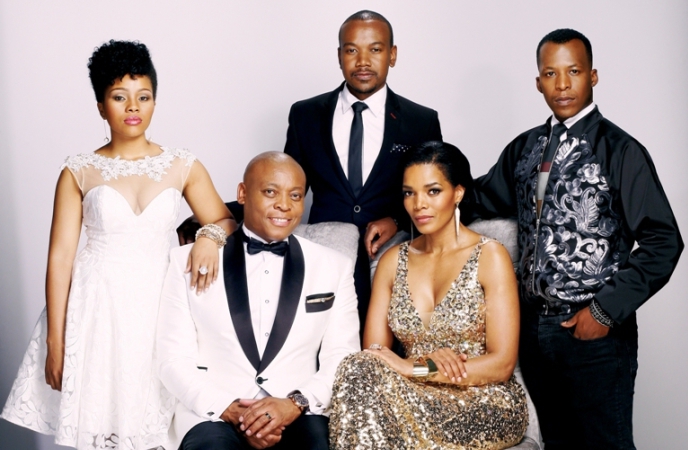 Generations Teasers: Here is what to expect on Generations in November & December 2017…
---
Wednesday 1 November 2017
Episode 243 (0763)
A forbidden kiss catches both participants off guard. Zach is taken aback when his ex asks for help. Smanga gets what he needs to start his new life.
Thursday 2 November 2017
Episode 244 (0764)
Zitha feels guilty about selling out her man. Mpho wants to run away with his girl. Gadaffi is disappointed to hear Sphe only sees him as a friend.
Friday 3 November 2017
Episode 245 (0765)
Wandile is willing to risk her life for her transition. Namhla is determined to find out why her ex did what he did. Jack sets his sights on his enemy's family.
---
Monday 6 November 2017
Episode 246 (0766)
Mazwi ruins the mood for everyone. The information in the stolen file gives AK an idea. The two runaways have no other option but to sleep on the streets.
Tuesday 7 November 2017
Episode 247 (0767)
Zitha wakes up to a startling discovery. Smanga blurts out the truth about Rori's paternity. Sphe is shocked by what the blood tests reveal.
Wednesday 8 November 2017
Episode 248 (0768)
Nolwazi is getting fed-up with her best friend's attitude. Mpho gets beaten up. Nandi panics when she hears someone picking the lock …
Thursday 9 November 2017
Episode 249 (0769)
Gog'Flo gets even deeper into sports betting. Vuyo finds out Getty lied to him. AK makes it clear he's not backing down.
Friday 10 November 2017
Episode 250 (0770)
Mazwi is shocked to hear what his PI suspects. Namhla is floored by what Smanga suggests.
Will Fana do the unthinkable to protect his family?
---
Monday 13 November 2017
Episode 251 (0771)
Tau is more determined than ever to take on the Morokas. Will Zondiwe give in and send Mpho away? The ancestors are calling and dare not be ignored!
Tuesday 14 November 2017
Episode 252 (0772)
Getty tries to convince herself the strange dreams mean nothing. Gadaffi realises he wants more from Sphe. Gog'Flo is horrified when she realises what she's done.
Wednesday 15 November 2017
Episode 253 (0773)
Fana says his goodbyes, knowing he might never see his sister again. Namhla sends a ransom note to the Morokas. Mavis is horrified to hear what happened to the church money.
Thursday 16 November 2017
Episode 254 (0774)
Smanga recruits Spororo to help them with their plan. Mpho promises Lesedi he will always love her. Jack is shocked by what the Captain tells him.
Friday 17 November 2017
Episode 255 (0775)
Getty is distressed when the doctor can't find what is wrong with her. Lucy will be damned if she allows Elsa to save the day. Gadaffi is hurt when his 'services' are no longer required.
---
Monday 20 November 2017
Episode 256 (0776)
Namhla wants nothing to do with her ex. Gog'Flo has lost her mojo. Vengeful Tau isn't about to lie down and play dead.
Tuesday 21 November 2017
Episode 257 (0777)
Sphe refuses to give in to her father's demands. Smanga tries to distract himself the only way he knows how. Will Zitha sell out her man to get ahead?
Wednesday 22 November 2017
Episode 258 (0778)
The Diales are worried about what's going on with Getty. Gadaffi turns the tables when he refuses to be friends. Jack's words of warning get through to Mazwi.
Thursday 23 November 2017
Episode 259 (0779)
Namhla is shocked to hear things are falling apart at VOTE. Tau isn't willing to live with a sell-out.
Gog'Flo meets a man.
Friday 24 November 2017
Episode 260 (0780)
Zitha reaches out but it doesn't go as well as she'd hoped. Brian asks Lesedi to go to the farewell dance with him. Cosmo and Lucy are frantic about their missing sister.
---
Monday 27 November 2017
Episode 01 (0781)
Mrekza saves Getty's life. Jack takes his power back. Fana tells his sister not to back down.
Tuesday 28 November 2017
Episode 02 (0782)
Gog'Flo receives an unexpected visitor. Nandi is ready to take action in order to save her family.
Mazwi insists on setting a few terms of his own.
Wednesday 29 November 2017
Episode 03 (0783)
Smanga is determined to keep his distance from Rorisang. Why is Molefe popping pills in secret? Lesedi is shocked by what she walks in on at school.
Thursday 30 November 2017
Episode 04 (0784)
Jack tells Sphe to clean up her mess. The Diales say their goodbyes to Getty. Tau is livid when he loses to Ezweni.
Friday 1 December 2017
Episode 5 (0785)
An ex mentor seethes when his ex student rubs his defeat in his face. The World Aids Day function gets off to a tense start. Mazwi's flirting with a pretty young girl doesn't go unnoticed.
---
Monday 4 December 2017
Episode 6 (0786)
Gog'Flo won't let anyone tell her whom she can or cannot see. Nandi gives an ultimatum: either things change or she's out. Lesedi is suspicious about Brian's latest injury.
Tuesday 5 December 2017
Episode 7 (0787)
Sphe tries to discuss the custody issue but is met with a brick wall. Something is seriously wrong with Molefe yet no one seems to notice. Instead of assuaging his guilt visiting Ntombi makes Fana feel worse.
Wednesday 6 December 2017
Episode 08 (0788)
Mazwi is shopping for a new wife. Jack sets out to punish his wife when he doesn't get his way.
Nolwazi has had enough of the way she's being treated.
Thursday 7 December 2017
Episode 9 (0789)
Dumisani punishes Brian for embarrassing him. Tau gets some good news for a change. The custody meeting with the lawyers doesn't go well.
Friday 8 December 2017
Episode 10 (0790)
Getty's having a hard time listening to her intuition. Nandi's interview with the social worker goes horribly wrong. Ntombi can't help but to be touched by Fana's admission.
---
Monday 11 December 2017
Episode 11 (0791)
Mazwi hears something which gets his back up, big time. Lesedi appeals to Cosmo when Lucy lets her down. Sphe compromises her principles for the sake of her daughter.
Tuesday 12 December 2017
Episode 12 (0792)
Tau and Nolwazi make magic together. Mpho calls home with wonderful news. Jack reveals his grand plan for the future.
Wednesday 13 December 2017
Episode 13 (0793)
Ntombi is grateful when Fana comes to her rescue. Nandi unwittingly offends one of her patients. Molefe struggles to hide that he's in pain.
Thursday 14 December 2017
Episode 14 (0794)
Dumisani shows up at S'khaftin and is shocked to see Brian there. Zitha is on a mission but refuses to admit it. Mazwi wants more from the land deal or he's out.
Friday 15 December 2017
Episode 15 (0795)
Uncle Kabisi's arrival at the Moroka house doesn't go down too well. Jack tries a different approach but it still doesn't work. Tau brings a hot date to the function with him.
---
Monday 18 December 2017
Episode 16 (0796)
Being arrested for the first time can be a terrifying experience… Molefe breaks some shocking news to the family. Cosmo confronts Dumisani about what he witnessed at S'khaftin.
Tuesday 19 December 2017
Episode 17 (0797)
Fana has made up his mind and will not back down. Lesedi is worried when Brian calls in sick.
Nolwazi calls Zitha out on acting like a teenager.
Wednesday 20 December 2017
Episode 18 (0798)
Jack needs a favour and forces Sphe's hand. Ntombi admits to having feelings she didn't think she would have. A heartfelt and honest declaration leaves Tau stunned.
Thursday 21 December 2017
Episode 19 (0799)
Zondiwe isn't about to let her son get burnt a second time. Molefe's desperate plea leaves Smanga reeling. Lucy is irked when she's out-voted by her family.
Friday 22 December 2017
Episode 20 (0800)
Lesedi is horrified about a forbidden kiss. Fana thinks he's found an ally in Mazwi. Zitha risks all for love!
---
Monday 25 December 2017
Episode 21 (0801)
Mpho isn't happy to see Brian and vice versa. Tau is oblivious about the tension between the women in his life. Nandi is devastated when Jack ruins Christmas dinner.
Tuesday 26 December 2017
Episode 22 (0802)
Zondiwe will not be pushed out and forgotten, over her dead body! Tensions run high between the brothers during their meeting with the elders. Nolwazi is determined to get to the bottom of what really happened.
Wednesday 27 December 2017
Episode 23 (0803)
Mrekza's caginess arouses even more suspicion. Fana is forced to cover when Ntombi hits on the truth.
Zitha is freaked after a frank talk, unaware that that's the whole idea.
Thursday 28 December 2017
Episode 24 (0804)
Nandi makes a horrifying discovery. Jack goes head to head with his son. Tau gets a call from the hospital.
Friday 29 December 2017
Episode 25 (0805)
Mpho catches Zondiwe out. Lesedi thinks her relationship might be over. Nolwazi can't shake the feeling that she did something very bad…
---
Generations is on SABC1 Mondays to Fridays at 20h00.
Generations is on SABC1 Mondays to Fridays at 20h00.